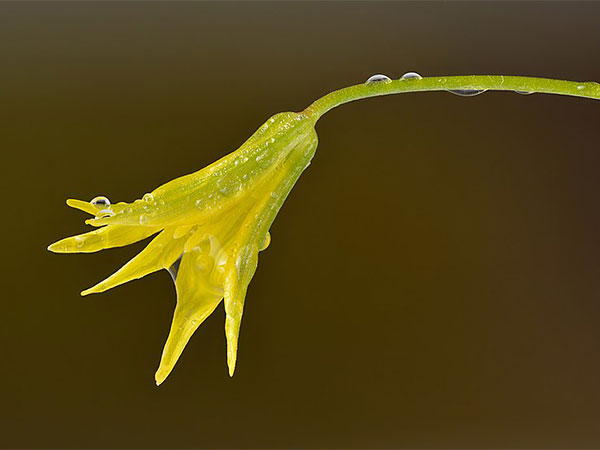 Making Wikipedia Safer: Enforcement Guidelines for Wikimedia Universal Code of Conduct provide a model for governing online behavior
Mar 23, 2023
New Delhi [India], March 23 (ANI/Seraphim): The Board of Trustees of the Wikimedia Foundation, the nonprofit that operates Wikipedia and other
has unanimously approved
for the first-of-its-kind U
(UCoC). The code, which was developed hand in hand with more than 1500 Wikimedia project volunteers, outlines global standards for behavior across Wikipedia and all Wikimedia projects to prevent and address harassment and other negative behavior. The enforcement guidelines further describe how the community of Wikimedia volunteers and the Wikimedia Foundation will be able to achieve the goals of the code.
"As a movement, we have a vision of a world in which everyone can share in the sum of all human knowledge," said Shani Evenstein Sigalov, Chair, Community Affairs Committee and Vice Chair of the Wikimedia Foundation Board of Trustees. "To achieve this, the movement needs a community that is diverse, inclusive, accessible, and an environment that is positive, safe and healthy for anyone who joins and wants to join. Having a code of conduct and clear enforcement guidelines helps to ensure that everyone feels safe and empowered to actively participate in Wikimedia projects and spaces."
Online harassment continues to shape the lives of internet users around the world, a phenomenon that was
by the global COVID-19 pandemic. On Wikipedia, harassment and toxic behavior can predominantly
which are underrepresented on the site, further limiting the knowledge, experiences, and cultures that are represented on the encyclopedia. While user behavior policies have long existed on the site, there has been no universal standard for acceptable behavior across all Wikimedia projects.
The Wikimedia Universal Code of Conduct was approved by the Board of Trustees in 2020 and
. The final enforcement guidelines are a crucial step forward in a multi-year process to create and enforce the Universal Code of Conduct. The guidelines include information on: promoting understanding of the UCoC, engaging in proactive work to prevent violations, developing actionable principles for responding to UCoC violations, and supporting local enforcement structures on Wikimedia projects.


"As platforms around the world grapple with online harassment and toxic behavior, the Wikimedia movement is taking a decisive step forward in making our spaces welcoming and inclusive for all," said Maggie Dennis, Vice President of Community Resilience & Sustainability at the Wikimedia Foundation. "Our movement rests on the collective skills of its people. Volunteer contributors from around the world deeply collaborated on a human-centered policy and process approach for this work. As a result, our code of conduct and how the Wikimedia communities plan to enforce it, reflects their experience on Wikimedia platforms, and full diversity of our contributors across the globe."
Through a series of online consultations, discussions, and stages of feedback, the final enforcement guidelines were created by and for volunteers from around the world who contribute to Wikipedia and Wikimedia projects. Prior to ratification by the Board, the enforcement guidelines were ratified by a vote from the Wikimedia volunteer editor communities.
The guidelines are now under consideration for being added to the Wikimedia Foundation's
In the coming months, the Wikimedia Foundation will also be supporting volunteers to implement the new enforcement guidelines across Wikimedia projects.
In line with the Wikimedia movement's principle of decentralization, enforcing the Universal Code of Conduct will be a shared responsibility. Volunteer editors will enforce the code and act as a first line of defense for code violations. A separate Universal Code of Conduct Coordinating Committee, comprised of volunteers, will be responsible for reviewing escalated code violations and monitoring its enforcement for further improvements.

defines a minimum set of guidelines of expected and unacceptable behavior. It applies to everyone who interacts and contributes to online and offline Wikimedia projects and spaces. The code was
in December 2020. More than 1,500 Wikipedia volunteers from 19 different Wikipedia projects representing five continents and 30 languages participated in the creation of the code of conduct. In addition to its global and inclusive development process, the new code is transparent. Unlike other longer and more opaque community standards in the tech industry, the
, where the Foundation and the community clearly define harassment and unacceptable behavior.
The code's most distinguishing standards include:
- Clearly defining acceptable behavior
- Delineating harassment on and off the projects for all Wikipedia participants
- Preventing the abuse of power and influence to intimidate others
- Combating deliberate introduction of false or inaccurate content
- Providing consistent enforcement process and shared responsibility between the Foundation and volunteer communities
The Wikimedia Foundation is a nonprofit organization that operates Wikipedia and other Wikimedia free knowledge projects. Our vision is a world in which every single human can freely share in the sum of all knowledge. We believe that everyone has the potential to contribute something to our shared knowledge and that everyone should be able to access that knowledge freely. We host Wikipedia and the Wikimedia projects, build software experiences for reading, contributing, and sharing Wikimedia content, support the volunteer communities and partners who make Wikimedia possible, and advocate for policies that enable Wikimedia and free knowledge to thrive. The Wikimedia Foundation is a United States 501(c)(3) tax-exempt organization with offices in San Francisco, California, USA.
This story is provided by Seraphim communications on behalf of the Wikimedia Foundation. ANI will not be responsible in any way for the content of this article. (ANI/Seraphim)